Wow! I just received the Blog On Fire Award. Thank you so much! So here are seven things you did not know about me:
1. I am a movie addict! I could easily go to see a movie almost every day, but sadly, I just don't get to go as much as I would like. I love comedies, especially with Adam Sandler!
2. I run every morning at 5:30 AM. I am not always the most cheerful runner at 5:30 AM, but it keeps me healthy!
3. I have had the same best friend since I was in the fifth grade. We have been friends for almost 30 years!
4. I am addicted to the show Hoarders. I can't stop watching it! Listen, I love to shop, but that show is crazy!!!
5. I get excited by the dollar bins at Target. I can find the best stuff for my classroom (perhaps that is why I am so intrigued by Hoarders, Hmmm...)
6. I buy pocketbooks like other people buy their weekly groceries. I almost fainted when I found a gorgeous Kate Spade at Marshall's (again, maybe another connection to Hoarders, ha!)
7. I became a teacher because of my first grade teacher, Miss McIntyre. I have been teaching for 15 years. I started teaching in a private school as a fifth grade teacher. My true love is teaching the little ones, and I am very lucky to live out my dream as a kindergarten teacher.
Here are seven blogs that I think are on fire!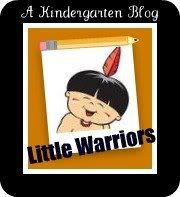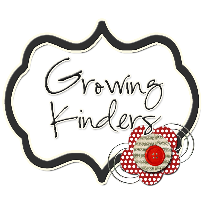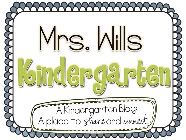 Pin It Now!